Meet Our Directors
We are blessed to have three very talented Directors working with the Warrenton Chorale.
John Maerhofer - Artistic Director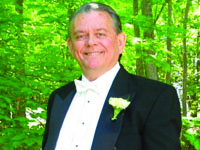 John Maerhofer retired as Division Chair, Music Professor and Director of Choirs at the College of Southern Maryland. He founded two choral groups which performed and recorded extensively. John holds both Bachelor and Master of music degrees. His Doctoral work was at St. John's University in New York.
He is a frequent guest conductor and adjudicator at high school and college choral festivals. He is founder and Music Director of the Acappella Vocal Ensemble AVE. John and his wife, Amy, live in Pomfret, Maryland.



Bob Schoenike - Handbell Director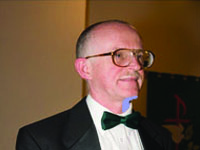 Bob Schoenike has directed the Warrenton Chorale Handbell Choir since 2003. A career electrical engineer, Mr. Schoenike has a Masters Degree in Electrical Engineering from the University of Vermont. Throughout this time he has played the euphonium and began directing the newly established handbell choir at Our Saviour Lutheran Church (OSLC) in 1997. The OSLC handbell choir traveled to Germany in the summer of 2006 and played a concert at the Luther Church in Solingen, Germany.

Mr. Schoenike has been tested and certified as Handbell Choir Director by the American Guild of English Handbell Ringers (AGEHR). In addition to being a member of the AGEHR, he is an active member of the Association of Lutheran Church Musicians.



Sue Ellen Kinser - Youth Director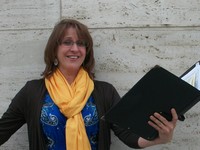 Sue Ellen Kinser has been sharing her love of music with children for 20 years. She received a bachelor degree in Church Music from Shenandoah University and is a certified Musik Garten instructor. Sue Ellen has served as an adult and youth choir director at various churches in both Virginia and Alabama. She currently is the music instructor at Bristow Montessori School teaching all ages from infant up to grade 3. Sue Ellen has sung with the City Choir of Washington since 2010 and joined the Warrenton Chorale in 2014.